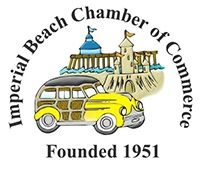 The Imperial Beach Chamber of Commerce is composed of business and professional people, like yourself, working together to improve our community and quality of life. The chamber members have joined together to speak as one voice to achieve certain objectives.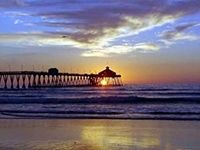 Imperial Beach is the most southwesterly city in the continental United States. Flanked by the Pacific Ocean and South San Diego Bay, our town is nestled between miles of uncrowded beaches, big surf and unparalleled open space and wetlands teeming with wildlife. Because this town is one of the last untouched beach towns in Southern California, we are known as Classic Southern California. There is much to see and do in Imperial Beach from swimming or surfing at the beach, to a walking tour of public art, to a nature walk and bird watching experience at the world-renowned Tijuana Estuary or to simply relax and enjoy our beautiful sunsets.

The Pet Emergency & Specialty Center of San Diego understands your pet is an important part of your family. They offer two locations providing the highest level of personalized, compassionate, emergency and critical care. The La Mesa Hospital is open 24 hours a day, every day or the year; the South County hospital is open every evening and 24 hours during weekends and holidays.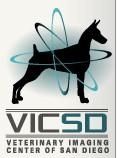 The Veterinary imaging Center of San Diego is a referral only veterinary radiology practice providing radioiodine therapy and imaging services to animal patients in San Diego and Southern California.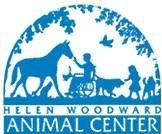 At Helen Woodward Animal Center, people help animals and animals help people. Under one management, this unique organization benefits the community by providing educational and therapeutic programs for people, and humane care and adoption for animals. Life is more precious when trust, unconditional love, and respect exist between animals and one another.

Helen Woodward Animal Center's varied services benefit the community by providing educational and therapeutic programs for people, and humane care and adoption for animals.

Paws of Coronado is a non-profit organization founded in 2003 to accomplish the following goals:
Raise funds for animal welfare.
Facilitate public awareness and education regarding animal welfare issues.
Promote & Fund a spay and neuter program.
Support the construction of a new state of the art animal care facility.
Promote and assist with the adoption of homeless animals.
Promote and assist with the trap, neuter & release of feral cats.
Network with animal facilities, rescue groups, humane societies.
Facilitate fostering of stressed shelter animals.
Promote senior pet to senior citizen adoptions.
Utilize PAWS Junior volunteers for fundraising events.
Maintain the no-kill policy by finding homes for stray, abandoned & surrendered animals in a timely manner.

The FDA website is a Federal Government website containing information regarding recalls and safety of food and drugs. You can sign up for free recall updates. The FDA also gives safety warnings about different subjects such as ordering drugs on-line.